I've personally recorded a lot of contentious video depositions, which means I've heard more than my fair share of obscure banter between aggressive attorneys and defensive witnesses – and the uploaded video segment of the deposition of Justin Bieber is no exception.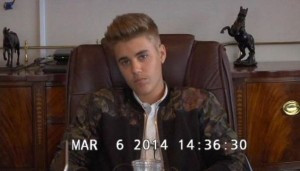 One could argue that the testimony of Justin Bieber during his deposition unravels just as one would expect from a Hollywood celebrity. Have a look for yourself. The real question is, "Can he actually just answer a question?" Because I can assure you, the average person would not get away with giving the answers he does. Further proof and fuel to the fire that people of celebrity status do no need to follow the rules like regular people. That's just the way it is.
And in the end, we all reap what we sow. From what I have witnessed, we create the deponents we record. They merely give us what we expect. After all, the trial is a production woven from the snippets that suit the story teller; in this case, the attorneys. And these stories will be told, sold and then get old – right in front of a  comatose jury.
Have a great day!
- DepositionTV.com